Se habla espaņol - favor enviar correo electronico a scop@scopinich.com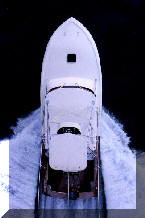 QUICK SPECS
L.O.A. 35'
Beam 12'
Draft 36"
Deadrise 16 degrees
Cabin Headroom 6'5"
Cockpit Area 100 sq. ft.
Displacement 14,500 lb.
Fuel Capacity 400 gal.
Water Capacity 40 gal.
PO Box 1747
Port Salerno, Florida
34992-1747
Telephone: 772-288-3111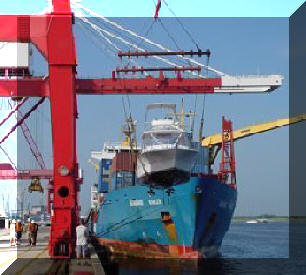 Scop 35 Headed for Bermuda
Scopinich Boat Works is proud to present it's 35' Express. Whether you are fishing in a tournament or enjoying a nice relaxing day on the water, the Scopinich 35 Express is the perfect boat. This sleek and attractive boat cuts through the water for a pleasant ride, leaving you in total control. Customizing is our specialty, and when it comes to minor details we can accommodate any owner. We also feature a in-house interior designer.