Se habla espaņol - favor enviar correo electronico a scop@scopinich.com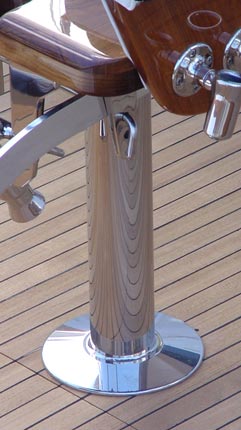 New Scopinich Stainless Steel Boltless Pedestal
Our New Low Profile Solid Stainless Steel Pedestals are easy to clean with no screw heads as well as adding a sleek clean look. These pedestals are computer machined on CNC Lathe and then are high polished to a mirror finish.
PO Box 1747
Port Salerno, Florida
34992-1747
Telephone: 772-288-3111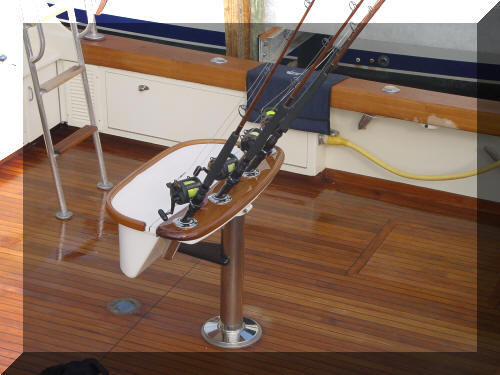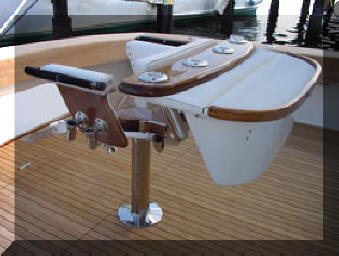 NEW from Scopinich
Rocket Launcher Bait Box - RLBB
Teak High Gloss Finish
Our Rocket Launcher is made from hand selected Burmese Teak. It has a 9 gallon fiberglass insulated bait/drink box added to it with a hinged lid which acts as a rigging tray when closed. It can be added to your existing pedestal or in place of your backrest on your chair. This offers a great solution for keeping coolers off the deck and keeping your bait in the box at a height where you can rig easily. It also features quick release drain holes on the bottom for easy clean out.

THE FIRST COST IS NOT
NECESSARILY THE HIGHEST COST
IF IT IS THE LAST COST!!!