Backing plates for mounting under deck
12" x 12".

3686 Southeast Dixie Hwy.
Stuart, Florida 34997
Telephone: 772-288-3111
Fax: 772-288-1893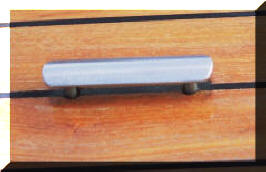 Stainless Steel Hatch Pull
Our high polished stainless quarter round 4" x 1". Hatch pulls with
streamlined look will enhance any deck area.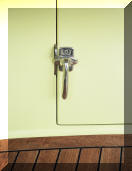 Tuna Door Latch
Tuna Door Latch Latches is 3/16" Mirror Polished Stainless. It will enhance any Cockpit Tuna Door. Installation for right or left door opening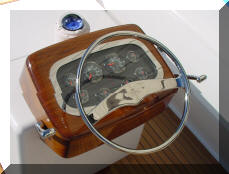 Steering Wheel
Wheels are Mirror Polished Stainless, 17" Diameter, 3/4 tapered or 1" straight, Blind or with hole, single spoke Palm Beach style. Will enhance any bridge.
At Scopinich we have all the accessories that you could possibly need. From gimbals, wheels, levers to humidors and step boxes, we have what you need.