Backing plates for mounting under deck
12" x 12".

PO Box 1747
Port Salerno, Florida
34992-1747
Telephone: 772-288-3111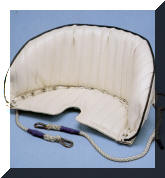 BUCKET HARNESS BH10
Designed to put maximum pressure on the fish not your back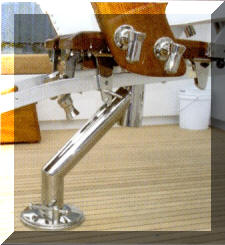 OFFSET STANCHION - OF15
Custom Stainless Steel Offset Stanchion flush mounted to deck. Available in reverse or forward angles to allow for positioning of chair to achieve easy rod clearance off wide beam transom corners.
At Scopinich we have all the accessories that you could possibly need. From gimbals, wheels, levers to humidors and step boxes, we have what you need.